Remco Hendriks is an acclaimed Dutch bassist best known for his performance videos of original solo work that he releases online. His wide variety of compositions and his signature playing style have been acknowledged worldwide as innovative and inspiring, said to be pushing boundaries for the electric bass.
His fingerstyle playing has been dubbed Lobster Claw, a technique Remco developed during years of playing percussive funk bass, re-approaching the well-trodden path for the sake of artistic progress and revival.
He gigs in many genres of music around the world, with an extensive career in trade show and solo performances, clinics and recording sessions. Remco plays a Cortex Napoleon 4 string with active electronics, a custom fretless is in progress.
His 5+ hours catalogue of original music has been released online on Remco's Groove Lab, performed in single takes on camera. It has claimed viral attention with excellent reception, leading to numerous shows and opportunities.
Remco is about to tour with his new funk trio, just published his 3rd solo album and keeps releasing new work online, check out Remco's Groove Lab for a wild ride!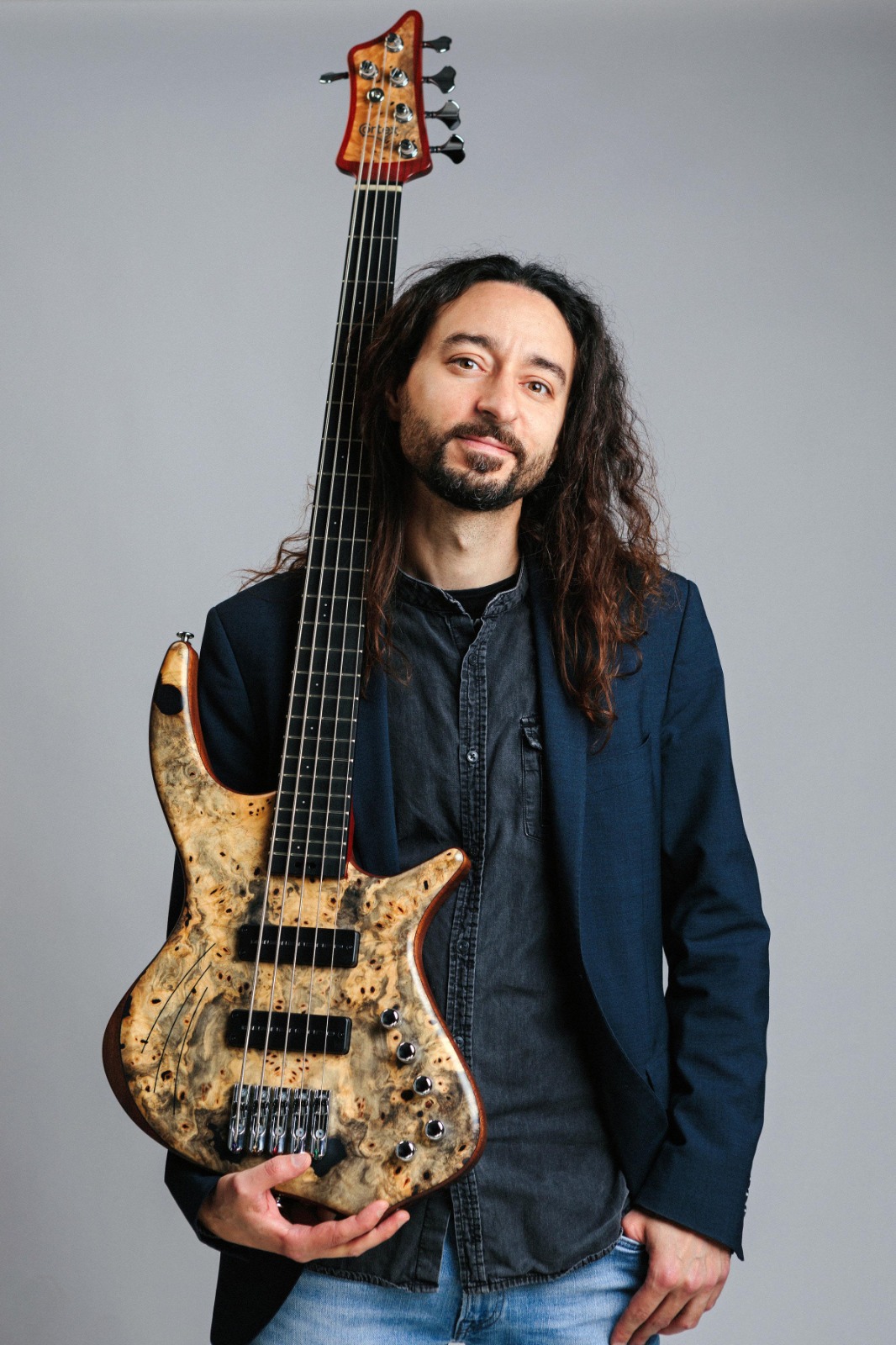 Alex was born and raised in Rome before moving in London where he graduated in Popular Music Performance at the University of West London.
He released his progressive fusion debut album "Beyond" in December 2017, featuring guest artists Marco Minnemann on drums (Aristocrats), keyboard Wizard Jordan Rudess (Dream Theater), Eric Marienthal (Chick Corea Elektric Band), Jesus Molina and Tomasz Bura on piano and guitarist, composer and co-producer Roby Meola.
You can also order on Alex's website the first volume of his "Scale Colour System", a useful and original bass method released in August 2018, followed  since December 2020 by the "Contemporary Bass Guitar, Jaco Pastorius", an in-depth analysis of Jaco's ideas and approach to the bass presented in a comprehensive manner.
Alex holds masterclasses and clinic worldwide invited by music colleges including the Musicians Institute in Los Angeles, BIMM and the ICMP in London. Endorsing for world's top musical instrument companies Alex performs at international music shows such as the NAMM Show, Frankfurt Musikmesse, Euro Bass Day and the London Bass Guitar Show. He has featured on Bass Guitar Magazine, German Bass Quarterly and Chitarre magazines, and he also contributes with lessons and articles to Bass Musician Magazine and MusicOff.com.
We feel so lucky that Alex flashed on our Cortex Deluxe 5-string bass.  We love his technique, his melodies and his emerging works as an exceptional bassplayer. Just here an 18 second Slap Heavenly video… Enjoy…