Alex Lofoco Cortex Video

Feature of the Month
Alex Lofoco on his Cortex Napoleon Deluxe 4 Mahogany Body, Caramel Flame Maple Neck, Spalted Apple Top, Ebony Fret Board, Aguilar DCB Pickups, Aguilar OBP3 3Band Preamp.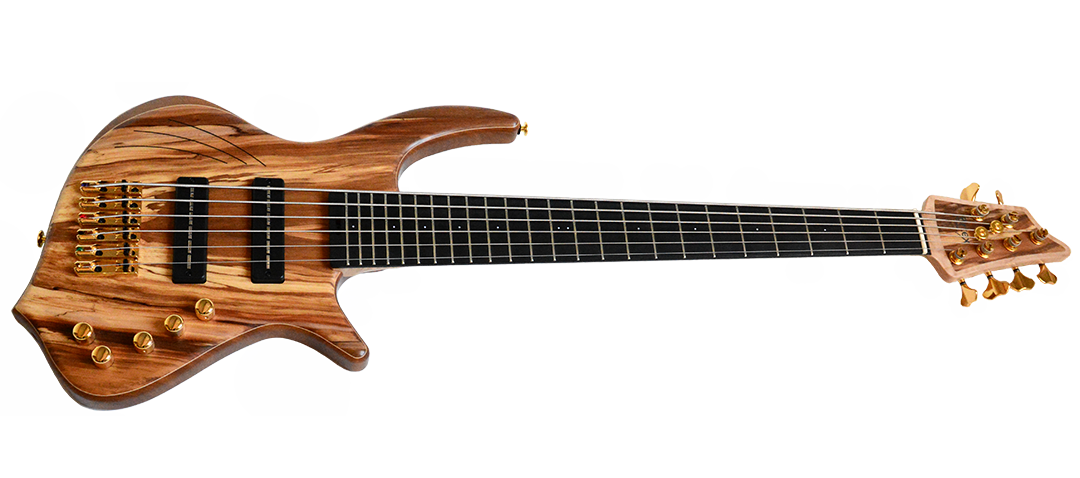 Cortex Bass stems from the desire to develop an electric bass of exceptional quality at a competitive pricing, combining the three concepts of European sourcing, Swiss precision and high-end French luxury finish. The set-up of Cortex Bass and its "Napoleon" model was facilitated by the encounter and collaboration with Paul Lairat, luthier in Courthézon (France), designer of a famous modern interpretation of the electric bass.


The body and neck of the bass and 95% of its spare parts are of European origin. The choice of pickups is either American or Swiss, the preamps either American, German or Swiss. Beyond the origin of all parts, sourcing also implies the respect of some market standards. That is why Cortex Bass has chosen to follow the Bartolini BC and P2 shapes for its entire pickup offer. That is also why we have preferred the "one string – one bridge" solution, allowing for classical string spacing.
Body and neck are machine cut, with extreme precision, following a new shape designed by Paul Lairat, on the basis of a new shape, from which Cortex Bass developed a digitalised 3D original model. This process allows for quality, consistency, reliability and above all infinite possibilities.
The human hand takes action where the machine has no ability to go, thus giving the bass a particular refined finish: Paul Lairat offers you all his expertise and a touch of flamboyance to ensure that our "Napoleon" can live up to its name…!

The central page(s) of this website if your main passion and concern in life is all that surrounds the low end. Bass, bass, bass, just bass and its many aspects. Cortex is another take on this wonderful instrument. Take the time to discover:
We hope you will have fun surfing these particular pages, and will not hesitate to contact us if you need to know more…!

You have different possibilities to acquire a Cortex Bass:
Our Web Shop, that allows you to order directly what we have in stock and pay through the Paypal system.
Our e-mail. Ask us for what you want or what you wish for: we will answer and start a thread.
Trade Fairs. We display our basses on the European and American continent at least once a year. Come and see us.
Our Partners: essentially outside of Europe.
Please note that all our price are quoted tax free. Check our "Pricing Model" page to learn more about taxes, shipping & partners.
Our next Build Month: September 2022. Be sure to send us your bass desires until then.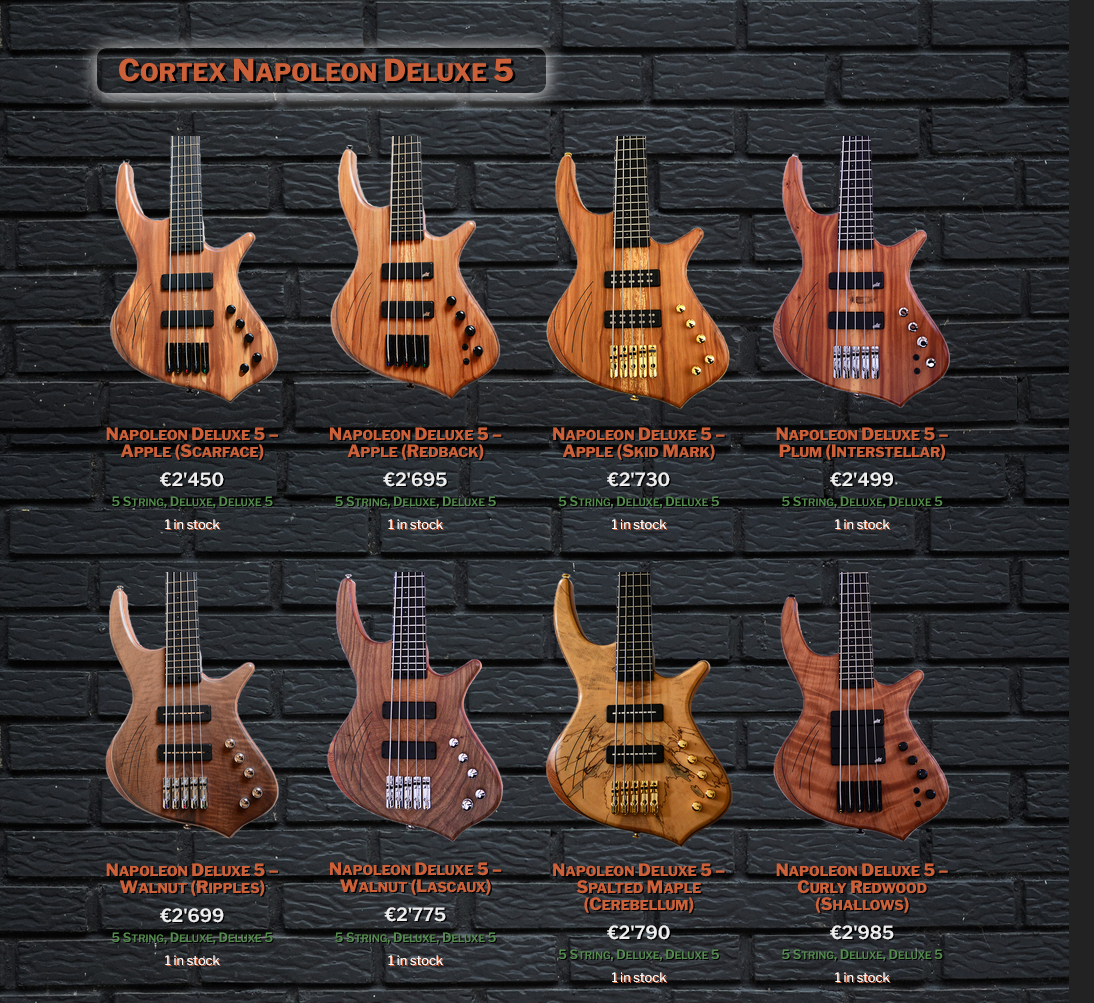 Napoleon Deluxe 6 – Inferno
EUR 3'110.-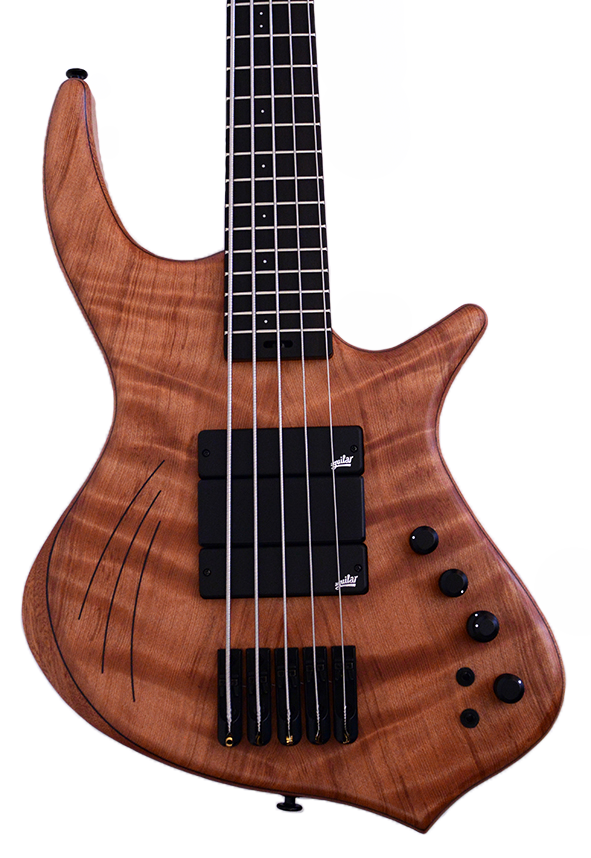 Napoleon Deluxe 5 – Shallows
EUR 2'985.-

Get a brief insider on how Cortex Bass GmbH came to be, and a few pics showing a glimpse of our production process.
Meeting certain people changes your fate. In this chapter, you'll find everything there is to know about the people behind Cortex and the musicians that have joined the Cortex Bass family.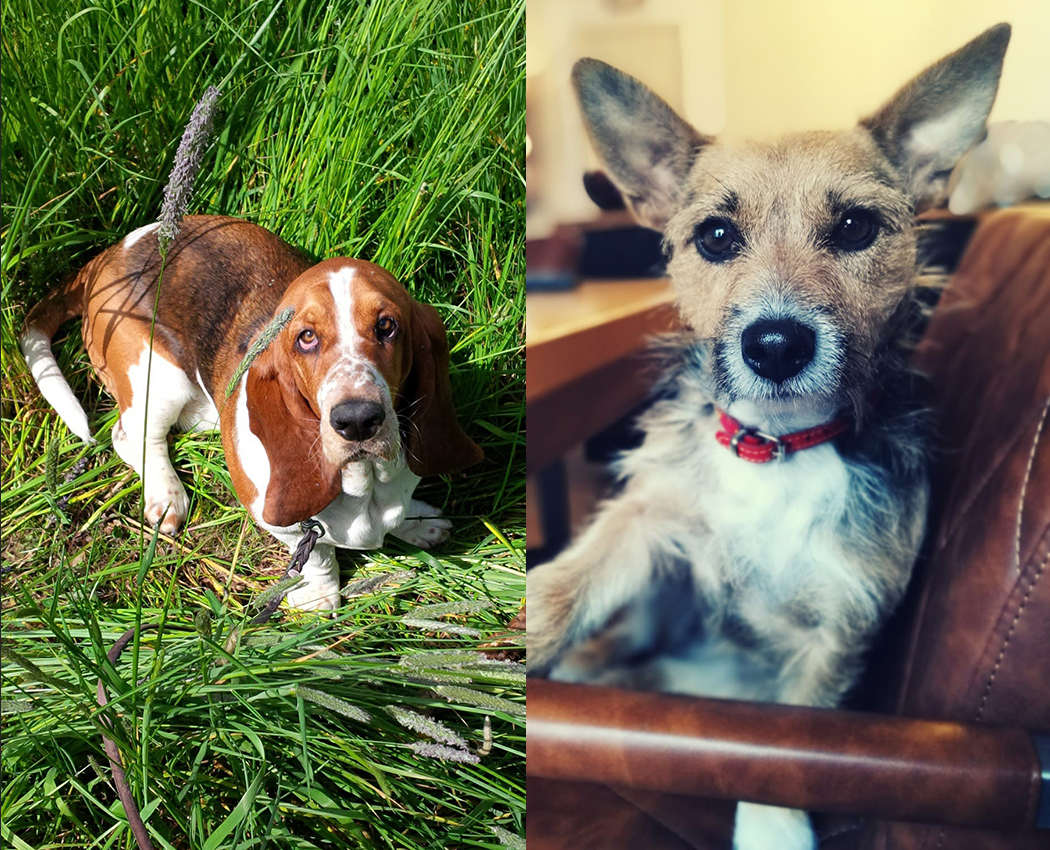 Yes, it boils down to "Contact" when you decide to know where we are, how can we help, what are our coordinates? "GAS" is seducing you at the edge of the line and you're getting ready to pounce…!
Simply the news of the day, whether a new product, a new exhibition or whatever makes us so happy, that we feel the urge to pass it on to you…!
You'll find us exhibiting in these next trade fairs. We'll be very happy to meet you there.
October 7th – 9th 2022

Puteaux (Conservatoire JB Lully), France
LAST SHOW FOR 2022
See You in 2023!!!