Ideally, the concept is to make everybody happy…! But in matters of pickups and electronics, debate will always prevail and fill in the columns of both professional magazines and forums.
So, instead of debating further, we have decided to offer an arbitrary choice of equipment, across the board of possible combinations, keeping in mind that our clients will always have the ultima possibilitas to switch pickups as their size is one of the main industry standards.
Nordstrand Audio Big Blade

The Big Blade is a product of the pursuit of a continuous sensing blade style pickup whose sound is powerful, huge, and ballistically belligerent—something close to their Big Singles but a bit more modern in both tone and appearance. The blade's radius is designed for even output in most basses, which is analogously derivative of the uniform magnetic field that is sure to capture an accurate representation of each string's vibrational nature. This pickup is the Spartan of Nordstrand Audio's discriminating pickup regiment; the sonic soldier who wages war against any tonal incongruities that might suggest vulnerability. If any band's thin, feeble-bodied, or indistinct mix dare cross its path, it will without a doubt be decimated by its unrelenting characteristics.
Check out the Nordstrand Audio Website for more information.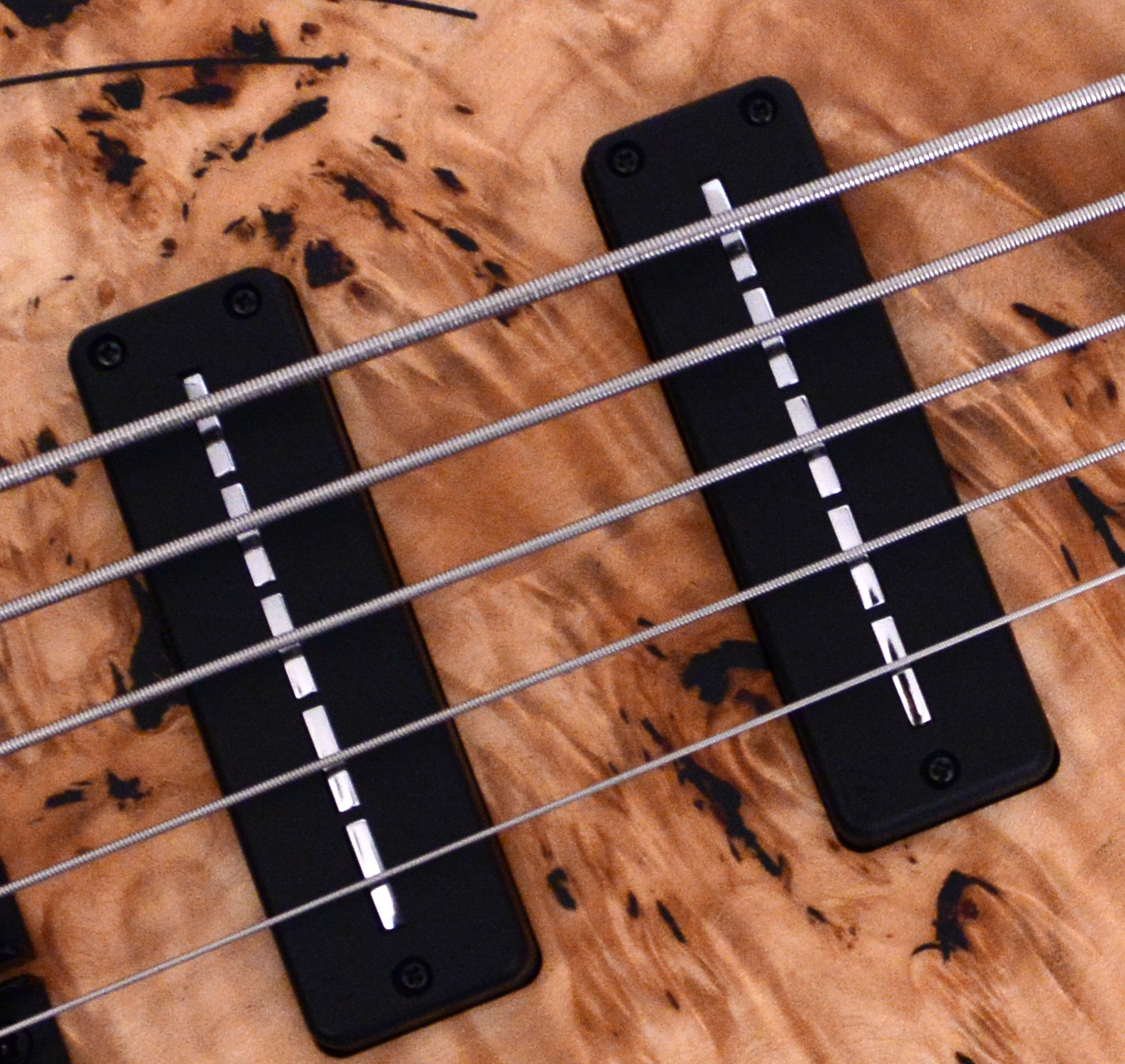 Why this (subjective biased) choice?

We absolutely wanted the power and clarity of a single coil for those players that want to "break through" the mix… The Big Blades do exactly that, and associated to the Glockenklang preamp, not only do they break through the mix, but they also shine through powerful output, be it in active or passive mode.
Duvoisin Active Pickups & 3V Preamp

In partnership with the "ARC Engineering Haute Ecole" in Neuchâtel (Switzerland) and professional bass players, Gérald Huguenin and Jacques Duvoisin have developed an innovative concept for pickups and integrated preamp, the purpose of which is not to seek to increase voltage but rather to put forward the colour of the instrument, which is a result of type of woods chosen to make it and to emphasize "transparency". It only requires a 3-volt electrical supply (via two AA batteries), as they have managed to increase band width considerably (10-12kHz) and guarantee an exceptionally low residual noise of the bass guitar. Cortex is very proud to be able to offer its clients this innovative and very particular electronics solution.
These pickups are built in Switzerland, in a shape and format that is standardised, namely in the Bartolini BC, P2 and P4 type pickups. It allows the owner of a Cortex bass to swap pickups whenever he feels like it, but please be aware that the preamp fitted with these pickups will ONLY work with the latter.
Check out the Duvoisin Guitars Website for more information.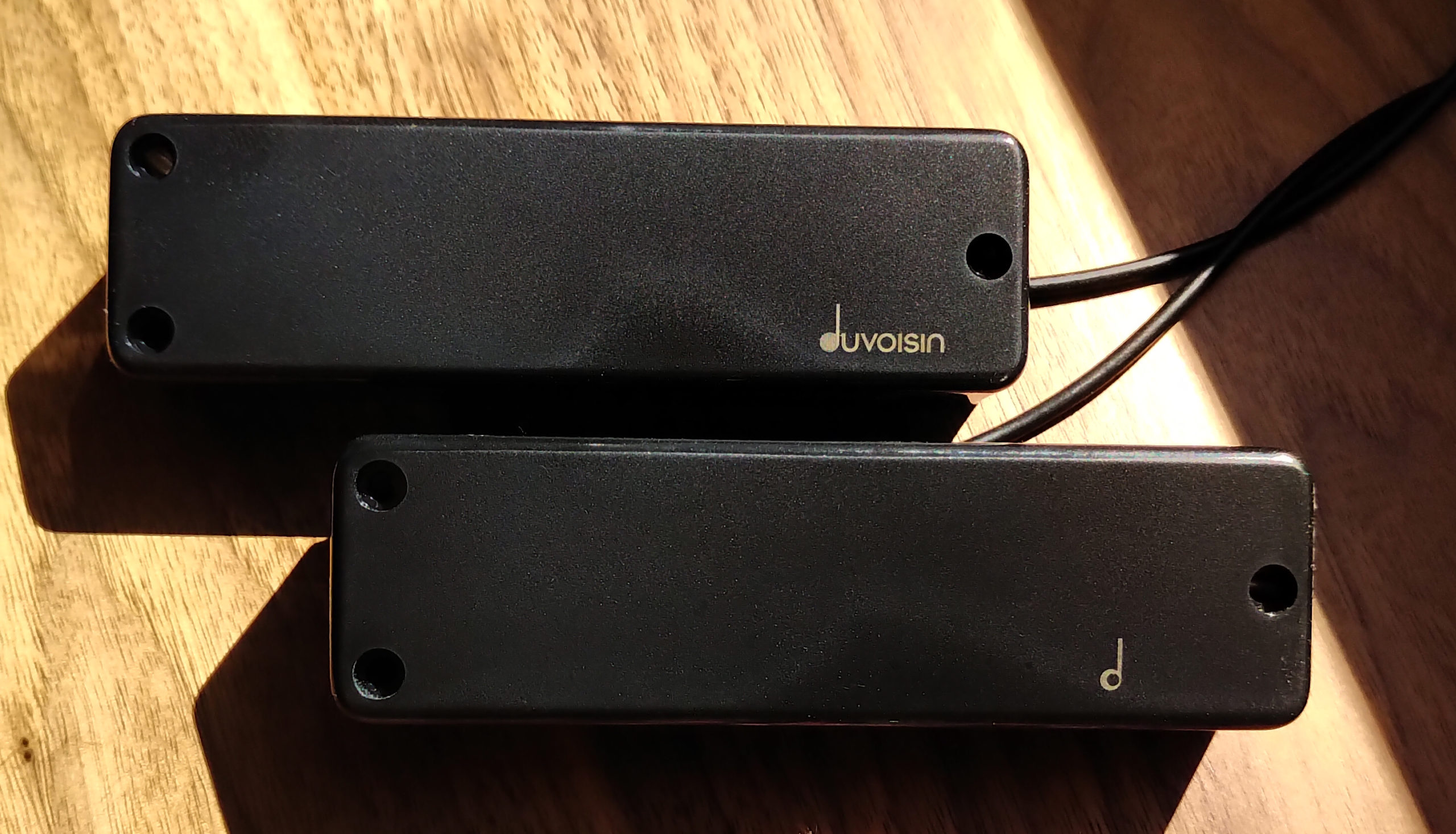 Why this (subjective biased) choice?

A split coil humbucker has some qualities of the single coil without its main drawback, namely the residual noise. In this case, an added feature is the unusual 3 volt preamp: Its large bandwidth and low voltage ensures the lowest possible residual noise and focuses on transparency. No passive mode here… no need.
The DCB® pickups use Aguilar's dual-ceramic bar design to capture all the detail and character of your tone. The pickup's uniform magnetic field ensures that no information is lost, making this a great pickup for dynamic playing styles. Full-bodied tone with a rich sustain characterizes the sound of the DCB series, bringing out the best qualities in any instrument.
Check out the Aguilar Amp Website for more information.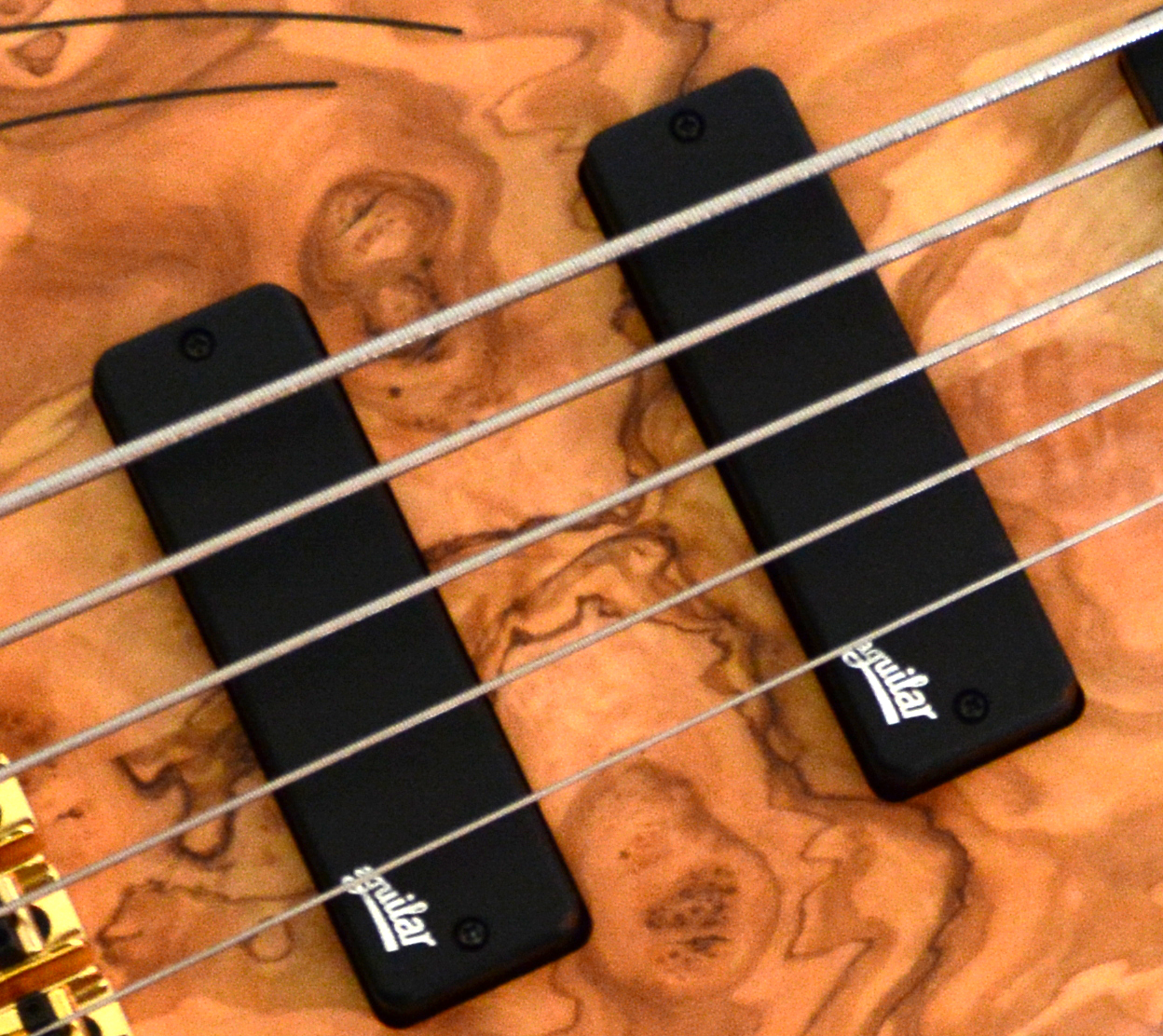 Why this (subjective biased) choice?

Well simply because a double is a "must" and desirable part of the range you want to offer. In this ceramic version, it gets and enhances all the nuances of your style in very bright fashion. Associated to the top Aguilar preamp, it gives you countless options to mold your sound and tone as you wish, in active or passive mode.
Nordstrand Audio Double Coil

The Dual Coil is top shelf sonic kinesis that leaves its player in a state of wonder as they begin to mold the dynamic spectrum of tone available from this pickup's resonant malleability. Cortex Bass chose to offer this pickup wound in its special programmed parallel operations. A Dual Coil wired in parallel with their specially designed wind will provide a glistening high end, a submerged, trenching low end, and a crisp and clean midrange. The higher output series model will provide a driving, combustable midrange that subdues the timbre of its high end without entirely dismantling any mandatory complementation within its tonal spectrum.
Check out the Nordstrand Audio Website for more information.
Why this (subjective biased) choice?

For our fretless basses we offer the Double Coil alternating with the Duvoisin in order to have the hum-cancelling effect, due to the fact that the fretless is equipped with one bridge pickup only. It offers you all the sounds you need, associated with a 2 band Glockenklang preamp.

We also sometimes offer this configuration on fretted basses as an alternative to the Aguilar DCB. It is then associated to a Glockenklang 3 band preamp.